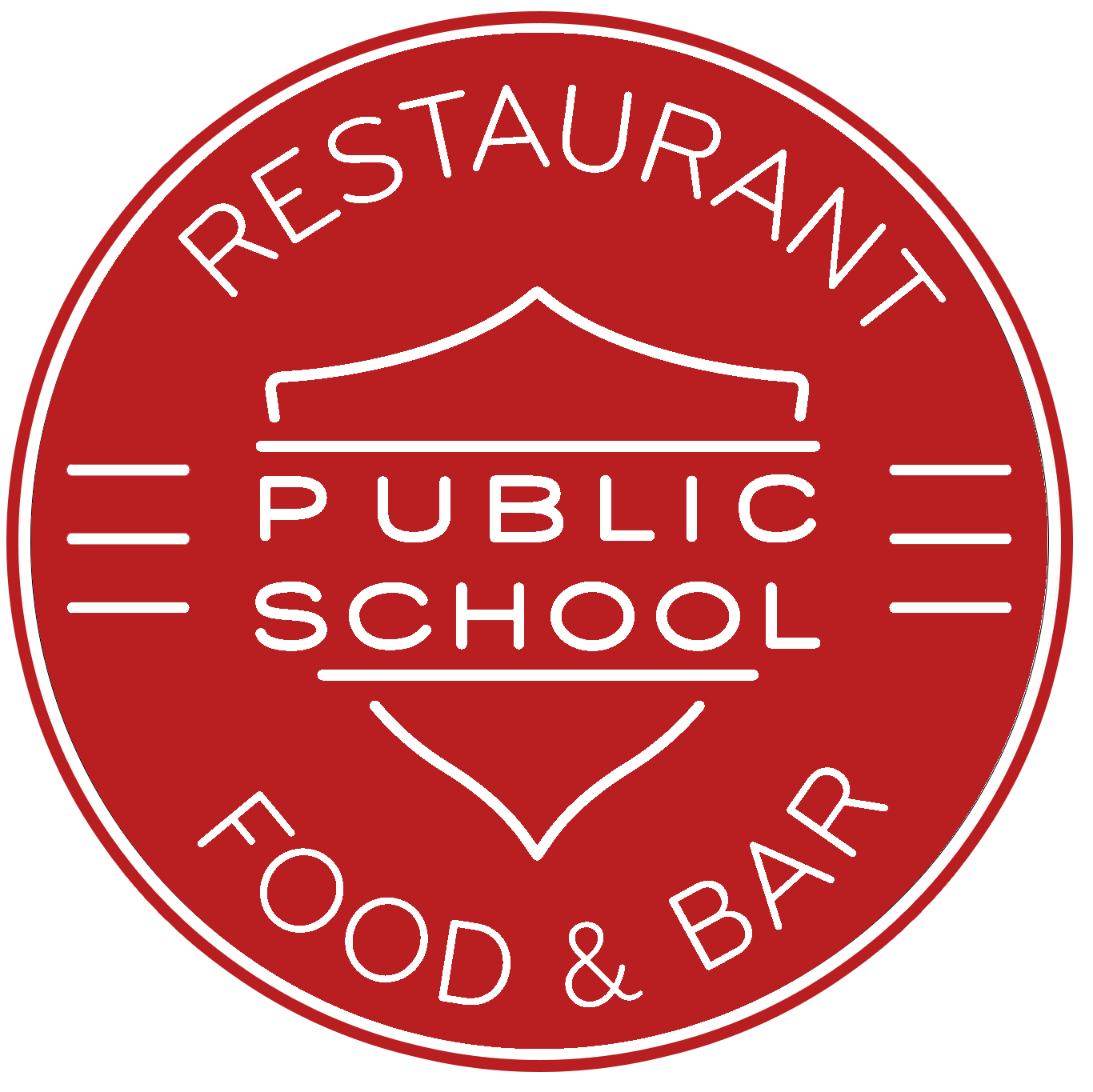 This isn't a school, but a lesson in taste you won't forget.
An extraordinary, delicious food delight.
NOW AVAILABLE: ONLINE ORDERING
Class is in Session
Public School Restaurant + Bar is a fun, school-themed gastropub that features a wide selection of local craft beers, classic drafts and craft cocktails. Public School delivers an extraordinary, delicious art of food & beer.
Group Dining
Our locations have private group dining areas that can accommodate anything from an intimate family celebration to a high profile executive meeting.
Public School Catering
Public School Catering provides classic breakfast, lunch, dinner and sweets to any event or gathering. Available for pick up or delivery with everything you need to make a large-scale meal come together with all your favorite food.
Tell Us What You Loved
Leave a Review
"I mean... what more could you ask for. I perfect side or small appetizer!"
"Even those who aren't fans of cauliflower will love the Buffalo cauliflower. So good! And the dipping sauces are yummy."
"Pretttay prettaaaayy good burg"
"This is the best thing ever, made out of a healthy veg."
"Delicious. One of the best we've had. Split with table of four as an app --- you'll want to order more than one!!"
"UH-MAZING, IMMACULATE, & EVERYTHING U WANTED. I repeat, DO NOT SKIP."
"I mean... what more could you ask for. I perfect side or small appetizer!"
"Even those who aren't fans of cauliflower will love the Buffalo cauliflower. So good! And the dipping sauces are yummy."
"Pretttay prettaaaayy good burg"
"This is the best thing ever, made out of a healthy veg."
"Delicious. One of the best we've had. Split with table of four as an app --- you'll want to order more than one!!"
"UH-MAZING, IMMACULATE, & EVERYTHING U WANTED. I repeat, DO NOT SKIP."
"I mean... what more could you ask for. I perfect side or small appetizer!"