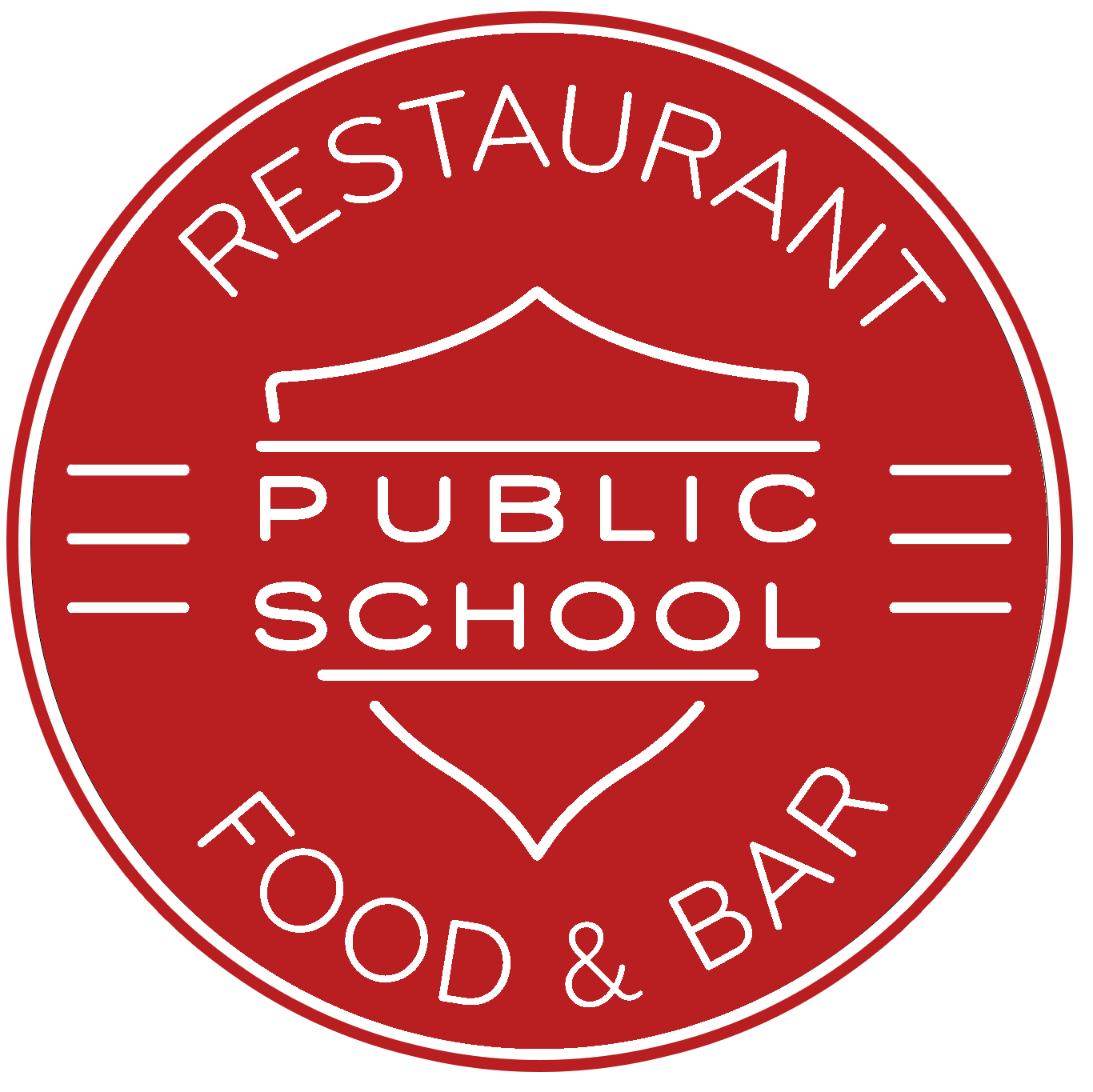 An Education
in food & Beer
NOW AVAILABLE: ONLINE ORDERING
Class is in Session
Public School Restaurant + Bar is a fun, school-themed gastropub that features a wide selection of local craft beers, classic drafts and craft cocktails. Public School delivers "An Education in the Art of Food & Beer."
Group Dining
Our locations have private group dining areas that can accommodate anything from an intimate family celebration to a high profile executive meeting.
Public School Catering
Public School Catering provides classic breakfast, lunch, dinner and sweets to any event or gathering. Available for pick up or delivery with everything you need to make a large-scale meal come together with all your favorite food.
Tell Us What You Loved
Leave a Review
"Honestly it sounds weird to have a burger with PB&J but it's actually really good. If your looking for something savory and sweet I recommend"
"So good! Definitely would recommend! The garlic aioli puts the cherry on top!"
"Great to have PS back open!"
"This dish is my all time favorite! The Tuna is so fresh and the seasoning is amazing! This is a must when you come to Public School!"
"I love going to this location!! The staff is very attentive, my food is hot and tasty when I receive it, and the bartenders will alter your drinks if you have certain allergies or if you are looking for a certain taste. The barbacoa fries were reallllly good, the waitress was shocked that I finished that big portion by myself, after eating some bacon cheddar tots and buffalo cauliflower haha. If i could eat here everyday....I would."
"Honestly it sounds weird to have a burger with PB&J but it's actually really good. If your looking for something savory and sweet I recommend"
"So good! Definitely would recommend! The garlic aioli puts the cherry on top!"
"Great to have PS back open!"
"This dish is my all time favorite! The Tuna is so fresh and the seasoning is amazing! This is a must when you come to Public School!"
"I love going to this location!! The staff is very attentive, my food is hot and tasty when I receive it, and the bartenders will alter your drinks if you have certain allergies or if you are looking for a certain taste. The barbacoa fries were reallllly good, the waitress was shocked that I finished that big portion by myself, after eating some bacon cheddar tots and buffalo cauliflower haha. If i could eat here everyday....I would."
"Honestly it sounds weird to have a burger with PB&J but it's actually really good. If your looking for something savory and sweet I recommend"